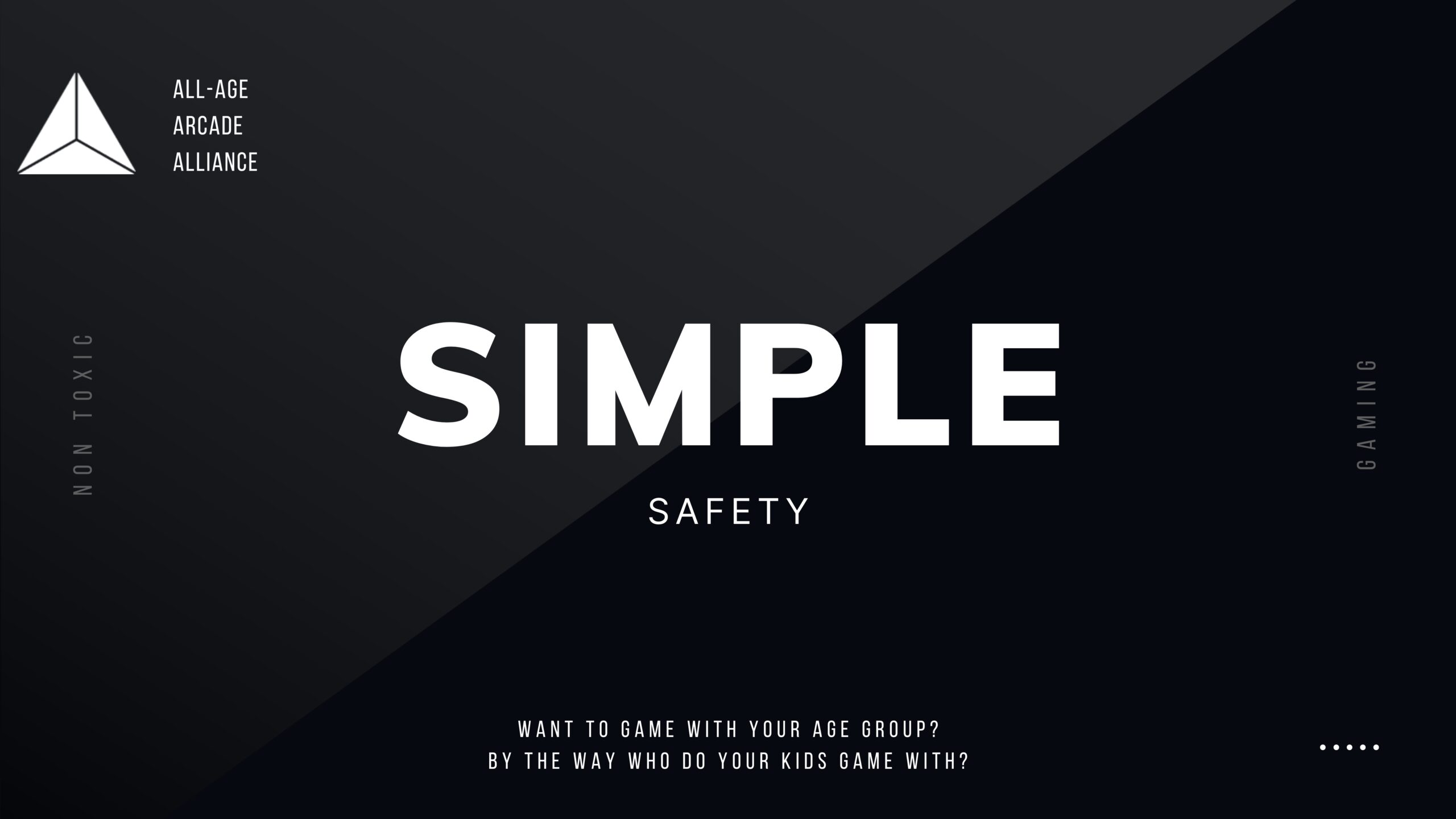 Game together + Live free
"At AAAA, we are deeply passionate about promoting online safe gameplay because we're not just a gaming community; we're old gamers too. We understand the joys and challenges of gaming in this digital age, and that's why we prioritize creating a secure and enjoyable environment for all, just like we'd want for ourselves and our fellow gamers."
Mission Statement – All-Age Arcade Alliance:
At the All-Age Arcade Alliance (AAAA), our mission is to establish an all-inclusive and secure online gaming community where players of every age can thrive. Much like having a neighborhood watch in your physical community, we emphasize the importance of verifying our members to ensure a safe and enjoyable gaming environment.
In a digital realm where interactions can be anonymous and unpredictable, we ask a fundamental question, "Do you really know who you or your kids are playing with online?" At AAAA, we have the answer. Through our meticulous verification process, we take proactive measures to confirm the identity and age of all our members, creating a trustworthy and accountable gaming space.
Central to our alliance is the commitment to fostering a welcoming and respectful atmosphere. We celebrate the diversity of our members and encourage open communication and collaboration. Our alliance thrives on the belief that mutual understanding and empathy lead to lasting connections and friendships.
At AAAA, we prioritize the safety and well-being of our younger players, and we actively involve parents and guardians in their children's online gaming experiences. Our verification process provides peace of mind to families, knowing that their loved ones are engaging with other gamers who have undergone scrutiny.
In addition to promoting a secure gaming environment, we advocate for responsible digital citizenship. Our alliance regularly offers educational resources and guides to our members, empowering them to navigate the digital landscape with knowledge and prudence.
Join the All-Age Arcade Alliance today and experience a gaming community that not only guarantees safety and security but also fosters a sense of belonging and shared enthusiasm for gaming. Embrace the joy of playing with gamers of all ages while confidently answering the question, "Do you really know who you or your kids are playing with online?" with a resounding "Yes!"